The Government Office for Science (GOS) is recruiting up to 20 graduate interns to work on a wide range of important high-profile science and policy issues.
GOS advises the Prime Minister and members of the Cabinet, to ensure that government policies and decisions are informed by the best scientific evidence and strategic long-term thinking.
In the third of our three part series, 2018 graduate intern Tom Waterhouse talks about his experience at GOS.
Tom Waterhouse, Council for Science and Technology
I joined GOS in October 2018 on the secretariat team for the Prime Minister's Council for Science and Technology. I competed my Master's in Physics but wasn't keen to go into academia. I travelled to China to study Mandarin, which led to me working in the British Embassy in Beijing and developing an interest in policy. When I returned to the UK, I started to look for science policy roles and the GO-Science internship looked like a great place to start.
I joined the Council for Science and Technology (CST) Secretariat, which develops advice for senior ministers based on the expertise of its members, business leaders, top academics and the heads of British institutions. CST has a broad portfolio, so I've been able to gain networking and administrative experience as well as project research skills.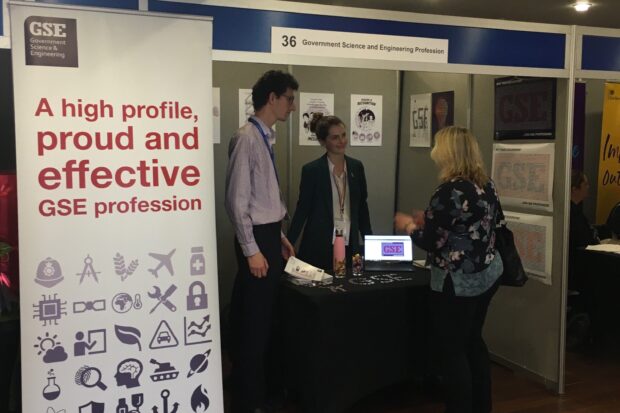 My projects included a review of how cities are using technologies like AI and robotics to address major societal issues and developing recommendations to Government on increasing business expenditure on research and development. I also worked on the UK's resilience to space weather, improving the use of modelling in business, the role of language in academic collaboration, and how Government promotes the UK as an attractive destination for international scientists.
I've thoroughly enjoyed my time with CST and GOS. I think it's been great exposure to high-level government work, and I've developed skills that I hadn't considered in previous roles.
Apply now
Applications for the Government Ofiice for Science graduate internship scheme are now open.
The internship provides an exciting opportunity to support the work of GOS in delivering evidence to inform policy making across Government. Areas where vacancies exist include:
• Conducting horizon scanning exercises to understand the impact of disruptive and innovative technologies on government and the UK.
• Supporting the Prime Minister's Council for Science and Technology, the government's network of Chief Scientific Advisers, and the wider science and engineering community through the Government Science and Engineering Profession.
•  Supporting a rolling programme of projects on a range of issues including social care, health, local economies, air quality, emerging technologies and science and innovation policy.
For further information and to apply, visit the Civil Service Jobs website.
Reference: 1636283
Closing date: Monday 1st July 2019
---
Sign up to the GSE blog to receive an email when a new blog is published and keep up to date with the work of the GSE profession.