Ian Boyd, Chief Scientific Advisor and Head of GSE profession for Department for Environment, Food & Rural Affairs (Defra), highlights the importance of government and the research community working together.
Science is an integral part to the processes of government. Its outputs are increasingly needed as government tackles some of the difficult questions facing people and the planet. In Defra, these include how biodiversity will be affected by climate change; developing a feasible and deliverable new model to replace the Common Agricultural Policy; how to harness new technologies to reduce environmental impact of food production; trade-offs between tackling climate change and human health; and the challenge of planning land use when species and the landscape are constantly changing.
Talking to and understanding one another
These issues cannot be solved by government alone: the wider research community has a vital role to play in working with government to tackle the big environmental challenges. However, developing closer ties of collaboration between government, industry and academia will depend on the commitment of all players.
We need to frame the challenges faced by government using language that reveals their intrinsic value to scholarship and academic progress, and we need to make changes that incentivise the research community to participate in government. For the wider research community to play its part, there needs to be a heightened appreciation of how government works as well as a greater focus on system models.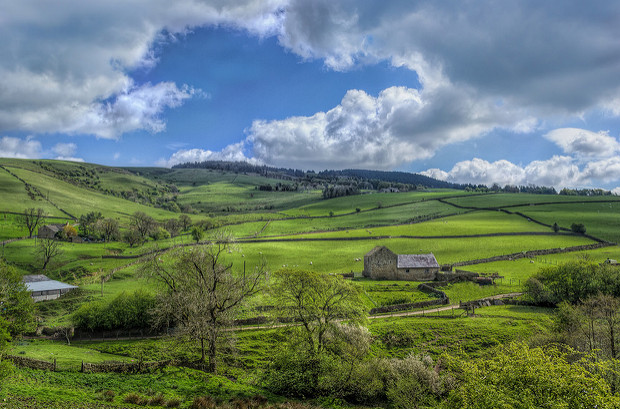 Bringing science together
These challenges can be met by bringing together the different groups to discuss their common goals. A couple of months ago, I was delighted to open the first science conference organised jointly by Defra and the Royal Society. The purpose of the event was to bring together scientists from academia and government, and policymakers to showcase the best in academic and government science relating to Defra's agenda. Whilst also to identify evidence gaps and enrich the dialogue between government and the wider research community.
The topics of discussion were diverse and thought-provoking, and it was fantastic to be able to discuss the issues I outlined above with non-government scientists in an open and informed way. A report of the conference can be found on the Royal Society website. Earlier that week, Defra published its Areas of Research Interest which sets out the collective high level areas of science, evidence and analysis interest across the Defra group.
Defra's Permanent Secretary Clare Moriarty spoke at the conference about her vision for an 'open' Defra where there are no barriers to getting all stakeholders together talking through decisions in an informed way. Government Chief Scientific Adviser and Head of GSE Profession Mark Walport spoke about his ambition for GSE to expand to a wider network outside government. The new pan-government Head of Geography, supported by the Central Government Geographers Group and Royal Geographical Society is just one recent example of GSE working with academies and the research community.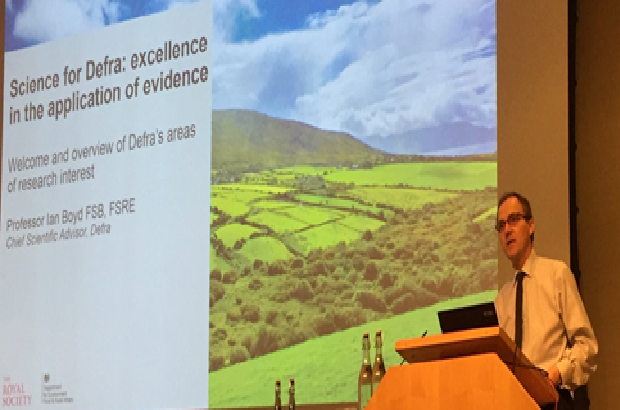 I believe that Defra is already taking big steps forward to be more effective in communicating its research needs and working more collaboratively with the external research community. But we need to work hard over the coming months and years to ensure that this culture change is fully embedded.