What might research in 2035 look like? Will robots have transformed our working world? How will climate change be changing the world around us? Many of the answers depend on the collective endeavour of our researchers and the environment they work in. The Royal Society is inviting GSE members to get involved and have their say on the future of research culture.
The world as we know it is changing. Our working lives are set to be transformed by robots, and the way we move could change thanks to automated vehicles or even Elon Musk's hyperloop concept. As we move toward a low-carbon future, climate change may still completely alter our planet.
What happens in the future depends on the collective endeavour of our scientists, researchers and the environment they work in. But will that exist as we know it?
Let's picture a hypothetical 2035
In our 2035 scenario data has revolutionised and democratised research and innovation. Released into the wild, algorithms, mined new and historic datasets to tackle complex, interdisciplinary challenges from city to global scales. From precision agriculture to personalised medicine, individuals and interest groups use these intangible assets to pursue their own research.
Researcher promotion and progress extends beyond published research outputs, with new criteria that explicitly value individuals leading and building teams, managing finances and collaborating with diverse partners.
New ways of working have seen flexible and ever changing careers become the norm rather than the exception. An emphasis on helping regions across the UK to flourish has incentivised collaboration with local business, charities and citizen-led initiatives to set and crowd-fund the research question.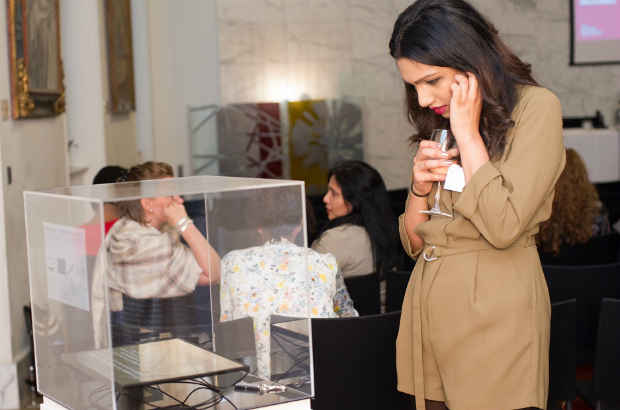 The future through workshop
This picture of 2035 reflects some of the ideas the Royal Society has been hearing from researchers and technicians at workshops across the UK, and may or may not come to pass. This idea of the future will appeal differently to members of the research community. However, it will get us thinking about what an alternative research landscape might look like in the future and challenges us to think about what we need to do to get there.
There are differences between this speculative account and our current research culture that span the subtle to the striking. The rise of team science is already under way, but crucially, the future research environment is expected to support more career paths crossing sectors and disciplines, and offer better opportunities to collaborate between them.
This is one aspect of a vision for the research community's ideal future, which is being built out of the workshops. Held under the banner of "Changing Expectations" these events are part of a programme of work led by the Royal Society, to understand how best to steward research culture through a shifting landscape.
Is this your future?
Building a nuanced, detailed vision will require input from researchers at all career stages, working in industry, academia and government.  Our imagined scenario above only draws on the views we have gained so far.  We want to give everyone the opportunity to contribute to the Changing Expectations project, so that it reflects the full scope of research done in the UK.  What it is missing from our analysis are the valuable insights of government scientists and engineers, so, we want to hear from you about what you think the future research culture will look like.
We're running a workshop on the 27th September with the GSE profession.  If you are interested in sharing your views and participating in this event, please sign up on Eventbrite.
Featured image is from previous workshop at the Higher Education Technicians Summit 2017, photo provided by Warwick Scientific Services
---