What are the common professional challenges for scientists and engineers working in government? How can we all learn from and support each other?  And most importantly for some, what does the Met Office do, aside from just forecasting the weather?
Government Science and Engineering Fast Streamers, Dan Meeson and Fraeya Whiffin, share their experiences as GSE champions on organising a cross government networking event.
Sunny with a chance of Science
In May, 50 enthusiastic Government Science and Engineering (GSE) Champions descended upon Met Office HQ in Exeter.  This offsite networking event was a chance for us to spend some quality time away from our desks and labs to discuss our roles, and share our experiences with fellow champions at a centre of scientific excellence.  And where better than Met Office HQ in Exeter?  A place where you can see meteorological science in action.
Professor Stephen Belcher  Met Office Chief Scientist and Head of Science & Engineering Profession (HoSEP), opened the day and shared his vision for strengthening the impact of their Science programme and supporting their highly skilled workforce.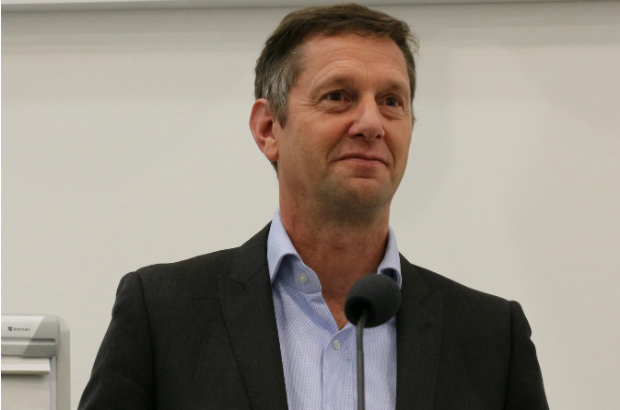 We were excited to hear from a range of distinguished speakers about everything from Space Weather to International Development.  We were enjoyed seeing the famous Operations Centre, where meteorologists and scientists work around the clock to predict the ever changing global weather, the Observation Based Research laboratories and the impressive Met Office supercomputer.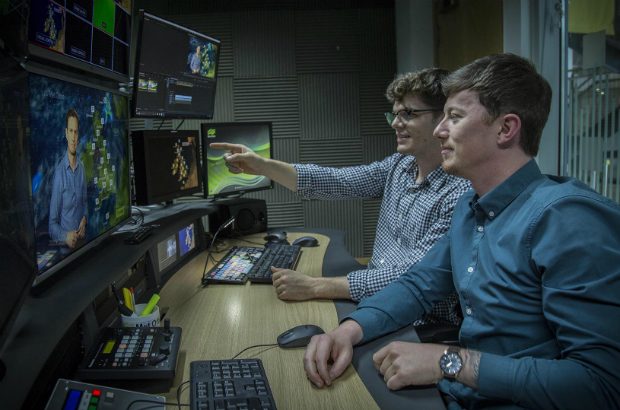 In the afternoon we focussed more on the challenges of policymaking, and shared our thoughts and experiences on the implementation of the new GSE Strategy.   It was refreshing to see an all female line-up for our careers panel discussion.  Here we heard about  what it is really like to work in a dynamic and fast paced private offices of the then Secretary of State for the Department of Energy & Climate Change, (now part of The Department for Business, Energy & Industrial Strategy (BEIS))and the Government Chief Scientific Adviser (GCSA).  We learned how a strong science background was being usefully applied to the role of an analyst working in the Department for Work and Pensions.  The case studies were a real testament to the breadth and depth of expertise available across the profession.
What we learnt
We have learned a lot from organising this event.   It was a real challenge trying to meet the goals of different stakeholders, whilst delivering something that was interesting and useful to the attendees – a bit like policy making! It was a pleasure to meet other engineers and scientists from across government, to hear first-hand from them about what has and hasn't worked and to think about how we can work together to tackle common issues identified.
So how did we do?
We received some very useful and positive feedback about the importance of networking and collaboration and some tips about how we can improve future events. Here is a selection of comments from the delegates:
"It was fascinating to learn about amazing Met Office Science"
"Good to learn tips for working with policymakers when providing evidence"
"I will be more confident in taking the next steps as a GSE champion"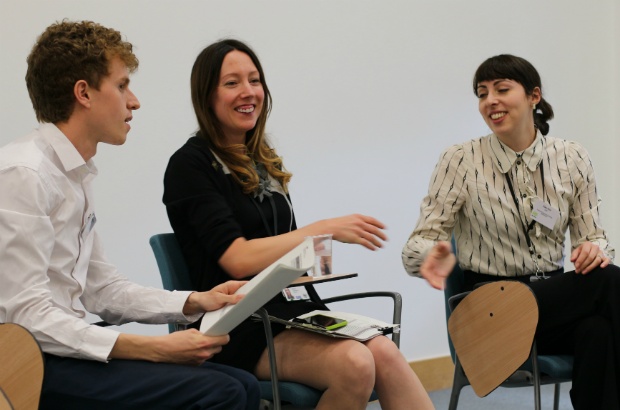 With the success of the Met Office event, the GSE Team are already working on the next one, an STEM Ambassador L&D training event in partnership with STEM Learning on the 14th December. Keep a look out on the GSE blog for further details.
Do you think you can do better?
If you're a member of the GSE Profession, and a Champion in your department, then we'd encourage you to think about what you could do to raise the profile of GSE. Can you do better than us? If you think you can, then get in contact with the GSE team: GSE@go-science.gsi.gov.uk.
Or if you are a Civil Servant passionate about science and engineering, then contact to find out more about future events and become a GSE champion.
---