Science apprentices came together for a one day careers event on 10 October 2019. These highly motivated and driven individuals gathered from organisations including AWE, DSTL, NPL and MRC, to talk about their careers, prepare for their End Point Assessments (EPA) and network with like minded people.
About the day
The Institute of Physics, the Royal Society of Biology and the Royal Society of Chemistry jointly hosted this Skills Development Day for science apprentices. Collectively, the three organisations recognise the importance of providing professional development opportunities to support apprentices in their current and future roles. With the help of chair Dr Hilary Jeffreys and other outstanding speakers, apprentices put together their own professional development plans. At the EPA workshop, employers discussed the impact apprentices make to their organisations, the skills they are expected to gain, and the opportunities for progression.
The event aimed to:
provide information and guidance on End Point Assessments;
set out the career advantages of obtaining professional registration and continuing professional development (CPD) with a professional body;
showcase the career pathways stemming from science apprenticeships; and
highlight the value of scientific apprenticeships.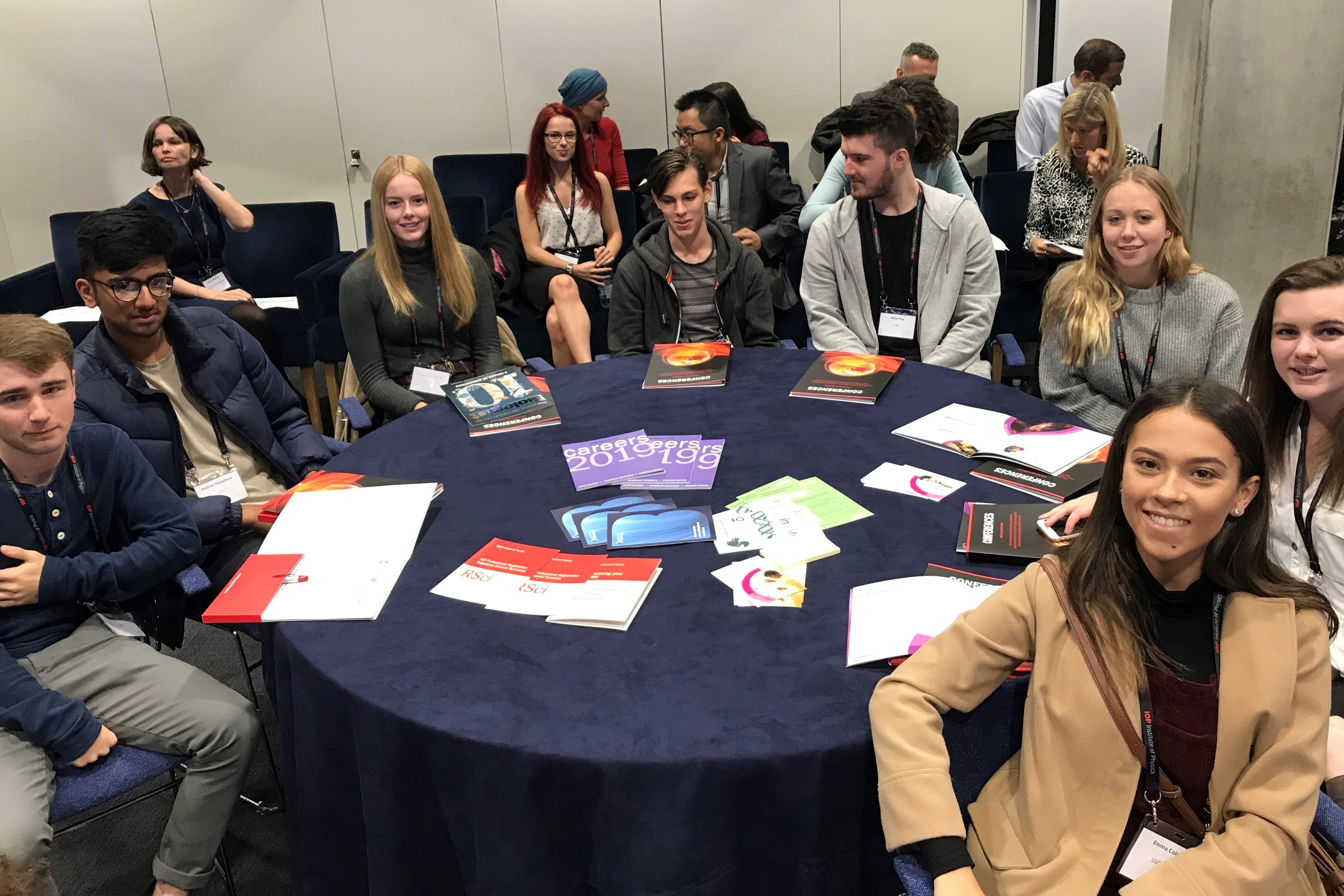 Reflections
Apprentices were asked to give feedback and to write one thing they will do differently as a result of what they had learnt. Two strong themes emerged from the day: obtaining professional registration and engaging in CPD. These themes resonated with the collective ambition of all three professional bodies: supporting the scientific community to achieve professional excellence.
So what did the three organisations learn from this event? Scientific apprentices and their employers are very much invested in their career development. They also welcome the opportunity to network with peers from outside their existing networks, and want to be formally recognised for their professionalism.
It is important that apprentices feel supported by their professional bodies and have access to a range of resources to assist them throughout their career. The Institute of Physics, the Royal Society of Biology and the Royal Society of Chemistry  will collectively continue to support apprentices on their road to professional excellence. Also, the GSE team is currently working with professional bodies to ensure that all members of the GSE profession receive the support to pursue accreditation in their area of expertise
How you can help?
If you know someone doing an apprenticeship, why not encourage them to join a professional body? Many GSE organisations will fund membership and encourage their staff to engage in professional development activities as part of their allocated learning and development time.
---
Sign up to the GSE blog to receive an email when a new blog is published and keep up to date with the work of the GSE profession.