Diversity in Public Health, it's time to celebrate the contribution of black people to protecting the public and population health.
The Government Science and Engineering profession, championed by Patrick Vallance, includes scientists and engineers and those with training in these areas from across the Civil Service providing essential services for the public and population. PHE has approximately 2500 scientists and engineers. To provide a current and future GSE profession with maximal talent and potential it is critical to increase diversity across the GSE profession. The Civil Service Employment Survey highlighted areas for action; action; around 10% of Civil Servants report that they are from BAME heritage whereas for the GSE profession this is around 4%. PHE is proud of the contribution BAME people have made to public and population health both in the past and now.
Black history month is seen as a time to celebrate the positive contributions that black people have made to British Society, this post focuses on the contributions to Science and Engineering.
Historically significant contributions from early pioneers in health[1]  included:
Mary Seacole (born 1805 in Kingston Jamaica), funded her trip to the UK to work in helping the wounded during the Crimean war. She worked on yellow fever cholera and was a pioneer on wound care.
Dr Rice (born 1848), the son of a freed slave, settled in Plumstead South London after completing his studies at the Edinburgh Royal Infirmary. He extended antiseptic research to South London hospitals and Schools.
Dr Harold Moody (born 1882) came to England in 1904 to study medicine at King's College in London, he qualified in 1910 having won several academic awards.
Audrey McCracken (born 1936 in Barbados), came to England to study nursing at Hillingdon Hospital in 1959. She did pioneering research into Special Care Baby Units.
Public Health England works to protect and improve the nation's health and wellbeing and to reduce health inequalities.  It was formed from organisations derived from the National Vaccination Establishment from the early 1800s providing free high quality sterile vaccinations to the public for the first time and the Emergency Public Health Laboratory Service and Epidemiology Services formed in the 1930s to support the potential for mass epidemics of infectious disease. Over the years there has been a number of black employees in Public Health England contributing to the scientific discoveries and services, assisting national and global health, including early work with viruses. The diversity of the workforce has continued to increase, and today, in the here and now, black people continue to make a huge contribution to the Science and Engineering profession. This is evident in the current work of staff at Public Health England. PHE are proud of the current workforce who have been working together especially hard over recent months supporting the pandemic response nationally and internationally. It is impossible to detail everyone individually, below are just a few examples of people currently making excellent contributions to science within PHE:
---
[1] Source of information on historic figures Black Londoners 1880 to 1990, Susan Okokon and from internet searches.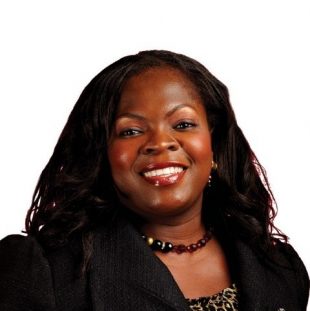 Dr Diane Ashiru-Oredope is the Pharmacy Lead, Healthcare associated infections & Antimicrobial resistance Division, National Infection Service working as the Lead Pharmacist for the division and Deputy Chair of the English Surveillance Programme for Antimicrobial Utilisation and Resistance (ESPAUR). The role focuses on leading national antimicrobial stewardship interventions, education and training to tackle AMR, one of PHE's strategic goals. Diane is also the national lead for World Antibiotic Awareness Week and the Antibiotic Guardian campaign. Since joining the organisation in 2010 (then Health Protection Agency) whist continuing to work part time as an antimicrobial pharmacist in an acute NHS Trust for several years; Diane has project led/chaired the development several national Antimicrobial Stewardship initiatives including the national AMS toolkit for secondary care (Start Smart then Focus); the ARHAI/PHE national Antimicrobial Prescribing and Stewardship. Over the years Dianne's contributions have been recognised, reflected by being asked to deliver two TEDx talks to engage non-specialists and the public in tackling AMR – TEDxNHS and TEDxLondonBusinessSchool.
Norah Easy is a Laboratory Manager for the National Mycobacterium Reference Service South, National Infections Service providing safe high-quality reference service for Tuberculosis and Mycobacteriology. The role also involves delivery and leadership for providing a primary service for several hospitals in the London area and South East to assist patients, families, clinicians and health protection actions regarding tuberculosis infections. Norah has over 20 years' experience as a Biomedical scientist in medical microbiology.
Agatha Opoku-Boateng has recently been promoted to Deputy Manager of Central Specimen Reception, with responsibility for receipt, and safe distribution of thousands of specimens per day. Including intense COVID work. Agatha is an experience Biomedical Scientist who has contributed to infectious disease detection and typing for several years. Agatha has trained several junior Biomedical Scientists who are now contributing to Public Health across England. In 2020, Agatha completed an apprenticeship in Leadership and Management, supported by PHE and is a fantastic champion of life-long learning on the job.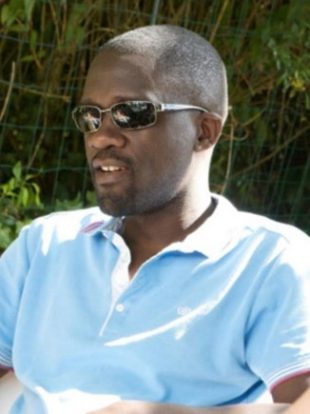 Tamyo Mbisa is Head of Antiviral Unit, Virus Reference Department. Tamyo has responsibility for Antiviral resistance testing for HIV, HCV and HSV using genotypic and phenotypic methods (includes HCV WGS, the first viral WGS to be used in the NHS clinical pathway). He sits on the leadership team for Infectious Diseases Strategic, Priority #7 (Embedding WGS in PHE labs), is a Theme Co-Lead for NIHR-HPRU in Bloodborne viruses and STIs, co-ordinator of the UK HIV Resistance Network and Editorial Board member for HIV Medicine and BMJ STI Journals. He is also the co-organizer of the Genomics and Clinical Virology Advanced Course at Wellcome Genome Campus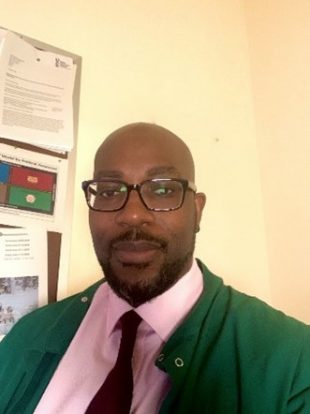 Derrick Riley is the Head of Biological Services Department (BSD) within the National Infections Service. Derrick is responsible for animal bioscience and regulatory compliance (A(sp)A 1986 as amended regulations) supporting laboratories with infectious disease work. The philosophy of Russell and Burch's 3R's and animal welfare is an area in which the biological services department excels.
Thank you to all people of colour contributing to public health. The work done to date has been phenomenal and inspirational. The data clearly shows that more needs to be done to encourage more people of colour to join and consider working within the GSE profession.
If you have time, this short clip by the scientist Maggie Aderin-Pocock (although not a member of PHE staff) is worth a view.
https://www.youtube.com/watch?v=Lo5hVIhSL4o
Brenda Powis PHE BAME network, September 2020
I am committed to improving recognition of the essential and excellent contribution black colleagues make to public health and the diversity in the GSE profession. All of us should work together to help and inspire increased diversity in the immediate and next generations of scientists and engineers. Together we will achieve more.  This article has been written by Brenda Powis Public Health England BAME network, 2020 with input from several colleagues – thank you all for giving your time to help recognise the important work both past and present of black people to public health.
Vicki Chalker Head of Science and Engineering Profession and Chair of the GSE Diversity and Inclusion Action Group
[1] Source of information on historic figures Black Londoners 1880 to 1990, Susan Okokon and from internet searches.
---
Sign up to the GSE blog to receive an email when a new blog is published and keep up to date with the work of the GSE profession.