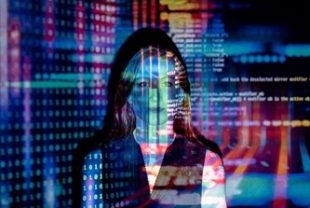 Welcome to the first bi-monthly blog on ways you can be a role model every single day. We hope this series helps you to empower, encourage and inspire fellow women to be their best self, break the mould and step up for equality and inclusion.
This regular blog is one of the many ongoing interventions by the GSE Diversity and Inclusion Action Group for Women (DIAG-W). DIAG focuses on improving equality, diversity and inclusion across science and engineering professions within the Government. Role models are vital in all aspects of our daily lives, especially in our work where women are underrepresented such as those in STEM professions. In a recent survey of STEM workers, 73% of women said they were inspired by role models of the same gender.
Keep an eye out for upcoming topics explored through the lens of different role models, such as Overcoming Imposter Syndrome, the Value of Being Ordinary, it's OK not to be OK, Personal Care and Wellbeing, Owning Meetings and more. We will have guest writers and want to provide everyone with the opportunity to tell their story, so if you have any experiences or advice you would like to share about your experience, please contact us.
These blogs have initially been formed from the perspective of women in Science and Engineering in roles within Government. However, topics covered apply to everyone and are intended to inspire GSE Members to become role models. It is hoped that this series will help us to grow and develop within roles; we hope you will find them interesting and useful.
---
Sign up to the GSE blog to receive an email when a new blog is published and keep up to date with the work of the GSE Profession. If you or your department would like an opportunity to contribute to the role modelling blog or get involved with DIAG's work, please contact gse@go-science.gov.uk.