Last month we introduced the new Engineering in Policy Network. The network will explore and promote the role that engineering advice and approaches play in government and policy making. It will create a community who can benefit from each other's experience, collect and share knowledge to strengthen links between engineering and policy disciplines, raise awareness of the opportunities for engineers and of their role in policy making, and support change where it is needed.
This exciting new network bridges the gap between the engineering and policy domains. An engineering perspective is essential to meeting today's policy challenges
Professor Alan Penn, MHCLG, and Dr Mike Short, DIT, Chief Scientific Advisors and Advisors to the Engineering in Policy network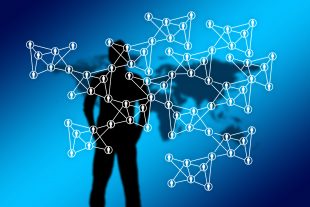 We asked you what you wanted from this network and we are grateful for the positive and constructive feedback we received. Responses came from inside and outside the Civil Service and we are excited that we are starting to bring the wider community together. Thanks to this engagement we have a wide range of plans, but you told us that the top three topics you are most interested in are:
Policy areas and problem types that benefit from engineering advice, expertise, approaches and mindset
Methods to support policy making with engineering advice and approaches rooted in engineering
Professional development or learning opportunities for those with engineering backgrounds in policy and government
In line with this feedback, our first event will draw together the Engineering in Policy network, the Royal Academy of Engineering, University College London (UCL) and the GSE to explore the use of systems thinking to bring an engineering approach to policy making. In future event, we plan to look at systems design, modelling, and design thinking to investigate how approaches rooted in engineering and deployed with an engineering mindset can be effectively used in policy making.
If you would like to join the network, sign up for events, and stay informed of our work we welcome you to sign up and check out our Linkedin page. If you would like to get involved in creating initiatives then email info@engineeringinpolicy.org.uk or GSE@go-science.gov.uk and put Engineering in Policy in the subject line.
Engineering in Policy is open to all who have an interest in these topics. This includes civil, public and crown servants, those working in industry and the third sector, as well as academics. Engineering in Policy is supported by the Government Science and Engineering Profession and we welcome GSE members to join too.
Sign up to the GSE blog to receive an email when a new blog is published and keep up to date with the work of the GSE profession.