Improving the transparency of scientific evidence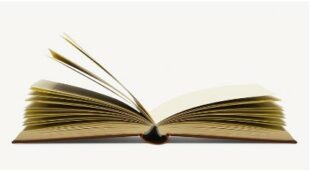 Transparency and openness of scientific evidence informing government policy making is of the utmost importance to the Government Office for Science (GOS). By transparent and open, we mean that evidence is fully accessible to the public, easy to find, understandable and published in a timely manner.  
Early in the COVID-19 pandemic, the Government Chief Scientific Advisor made a commitment to make scientific evidence produced by the Scientific Advisory Group for Emergencies (SAGE) publicly available. Since then GOS has released over 1200 papers and minutes from 105 SAGE meetings over the last 2 years on GOV.UK.  
There are huge logistical challenges involved in publishing material at this scale on GOV.UK however there were huge benefits in terms of transparency. 
Benefits of publicly available evidence: 
Allows the public to understand and be able to question how the government views and makes decisions affecting them; enables others to examine and scrutinise the decision-making process.

 
Connects the global scientific community with the most up to date research, allowing them the opportunity to build upon this work.

 
Allows the evidence to be used by other governments internationally. 

 
Helps to improve trust in and understanding of science. 

 
Sets a precedent for scientific evidence being publicly available, thereby encourages others to do so too.

 
Improves inclusion of more members of society by converting evidence to accessible formats, such as HTML.

 
GOS is dedicated to championing the importance of making scientific evidence across government as transparent as possible and we continuously seek to improve processes in our own organisation.  
Over the last year, we have: 
Amended the

Government Social Research Publication Protocol

, making it a requirement for research protocols and analysis plans to be published in advance of research studies. Both the Government Chief Scientific Advisor (GCSA) and the UK National Statistician have signed up to the protocol on behalf of the Government Science and Engineering (GSE) profession and the Analysis Function.

Strengthened the

Code of Practice for Scientific Advisory Committees and Councils

(CoPSAC) by requiring Science Advisory Councils to aim for high levels of transparency. This, for example means ensuring the timely publication of papers, minutes and other outputs from meetings. The Code reiterates the requirement for research protocols and analysis plans to be published in advance of research studies.

Published

Guidance to implement the Concordat to Support Research Integrity within Government

. This aims to promote openness and transparency in publicly funded research. It requires that research

protocols and analysis plans should usually be published in advance of any research being undertaken

and requires, where possible, that research conducted or commissioned by government should be published at the earliest appropriate point. This will build confidence in the methods and findings of publicly funded research and make it more reproducible.

Made the most of lessons learnt from the response to the COVID-19 pandemic. For example, this involves creating comprehensive guidance for GOS publishing evidence produced in future emergencies SAGE is activated for. 

 
Current Transparency Aims for GOS: 
Develop a GOS transparency policy to make a public commitment on our intent to always be as open as possible. 

Improve government transparency around climate evidence and tackling misinformation and disinformation.

Collaborate with others across government to continuously improve the openness of scientific evidence and build a set of principles around transparency. 

 
Do you work in government and are you interested in improving transparency and openness of government science? We'd like to speak to you! Please email GSE@go-science.gov.uk to get in touch.