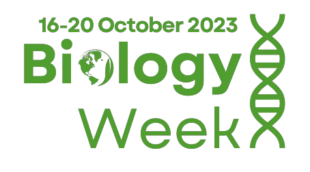 The Royal Society of Biology's Biology Week aims to raise the profile of innovations in biology and celebrate the important work that biologists are doing across this incredibly broad field.  
To celebrate the week, Government Chief Scientific Adviser Professor Dame Angela McLean – also a biologist  – sat down with our team to answer some questions and share some words of wisdom for aspiring young biologists.  
The Diversity and Inclusion Action Group (DIAG) have events taking place across the week to showcase the range of roles that biologists are doing in government. These include a range of speakers from across government, including the Animal and Plant Health Agency, the Department of Science, Innovation and Technology, and the Scottish Government, among several others. 
See what events are happening this week. 
For more information on Biology Week, please visit: https://www.rsb.org.uk/get-involved/biologyweek.