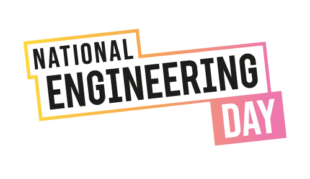 National Engineering Day takes place on 1 November; an event which focuses on promoting the world-shaping work that engineers do and encourages more young people, from all backgrounds, to consider a career in engineering. It aims to remind everyone that we all have engineering habits of mind, and everyone has the potential to engineer a more sustainable future.
To mark this event, the Royal Academy of Engineering (RAEng) teamed up with "Green Dragon" Deborah Meaden and launched its Everyday Engineering competition on 2 October, inviting the public to release their inner engineer by submitting their ideas or prototypes for making daily life more sustainable.
Engineering expertise is central to delivering a more sustainable world and fundamental in helping achieve net zero and the wider practical challenges facing society. Despite this, the UK engineering workforce still comprises only 16.5% women and so this remains an area for improvement. We need to realise a step-change to ensure there are enough engineers to make sustainable change happen at the pace needed.
You can play your part to help make the campaign and the competition more visible by:
Cascading this information to your networks and share a supportive video or message via a social media.
Publicly shout about your products or projects that you've engineered to make our lives more sustainable. Tell the story of how it went from idea on a page to commercial success.
Celebrate the unsung innovations and engineers that have shaped or are shaping our world for the better.
Follow the RAEng profiles on social media (@ThisIsEng on X, @ThisIsEngineering on Instagram and ThisisEngineering1 on Facebook), then like and share their posts about the #EverydayEngineering competition
Participate in a public vote on 1 November on This is Engineering's social media channels (Instagram, X and Facebook). Voting for your favourite competition entry will decide the nation's #EverydayEngineering favourite and inspire the nation.
RAEng has developed this toolkit which includes inspiration, template posts and social media assets to help with promotion.