Applications for the 2018 Science and Engineering Fast Stream (SEFS) are now open. Here, the 2nd in a series of blogs highlighting the roles that Fast Streamers take on, we hear from 2 SEFSs working in the Department for Transport.
James Selwyn
I've spent my first year in the Civil Service working in railway innovation at the Department for Transport. I think my team were hoping to get an engineer – my job description includes promoting 'The Year of Engineering' – but they were landed with a chemist instead.
My role focusses on research to make the railway cleaner, more efficient and innovative. At the moment my team are looking at projects to monitor emissions from diesel trains, increase competition in the rail supply chain and a futuristic transport concept called hyperloop.
Innovation in Transport
Once I'd deciphered the acronyms, I realised there was lots of interesting research to get involved in – from hydrogen-powered rolling stock to clever signalling systems that allow trains to run closer together. After studying atmospheric chemistry at uni, I was glad to be able to get involved in some interesting work on air quality. I'm also helping with some initiatives to make transport careers more attractive to young people.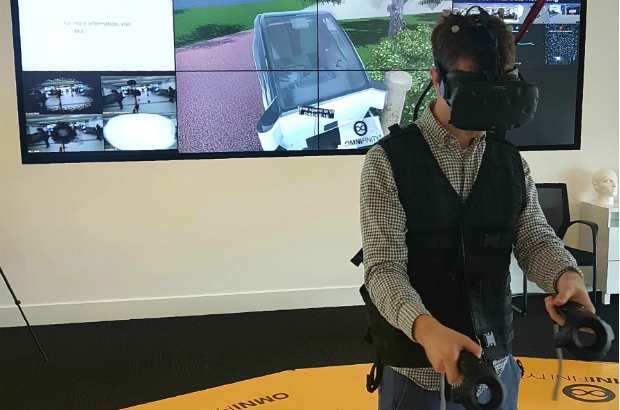 Imagining autonomous cars through Virtual Reality

I fill the rest of my time anxiously fretting about the dangers of space weather, as well as answering correspondence from members of the public on a range of topics: from squeaky train wheels to imaginative railway inventions.
I'd strongly recommend the Department for Transport to other Fast Streamers; it's a fun department with plenty of opportunities to do exciting science.
Amit Mulji
As a proud 'rail nerd', which is totally different from a 'trainspotter', I was extremely pleased to be in the department that is 'Moving Britain Ahead'.
Born and raised in Wembley, a road and rail rich suburb of London, I had a passion for science and engineering from a very young age – apparently I was very good at Lego.
After a varied career working in media and professional services, there came a point where I finally wanted to accept my inner-geek and, where by serendipity, I was alerted to the opportunity of the SEFS.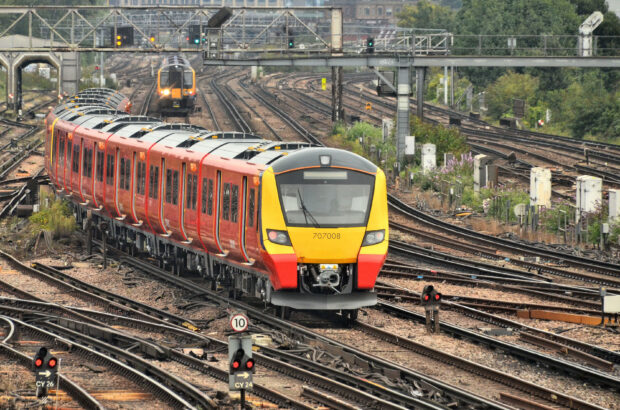 International Transport
My first posting has been a year in the DfT's International Vehicle Standards (IVS) division. Amongst other responsibilities, IVS represents the UK at EU and UN-ECE (United Nations Economic Commission for Europe) forums. The latter was set-up in 1947 and was used to help rebuild post-war Europe. IVS helps create and maintain construction and use regulation of road vehicles at UN-ECE, with a renewed focus on putting the UK's Industrial Strategy at the heart of every interaction.
I work within IVS as an engineer and am deployed across three branches: environmental standards; crash avoidance, including looking at autonomous vehicles, better known as driverless cars; and crash mitigation.
So far, environmental standards have had the majority of my attention. My first piece of work in this area was giving advice around the emissions profile of various alternative fuels, such as synthetic diesel and bio-ethanol. As winter is coming, I have also commissioned research to sample diesel from fuel stations across the UK to see if there a link between breakdown of diesel vehicles and the diesel supply in that area.
I've only been here a short while, but I've already seen how varied and important the work of IVS is both in the UK and internationally.
Part of the offer
And being in the Government Science and Engineering (GSE) profession has given me the opportunity to attend a huge variety of talks, from childhood obesity to cybersecurity, which takes up a large proportion of my lunchtimes and evenings. With the end of the first quarter of this posting fast approaching, I am very encouraged to see the impact of the GSE profession, I am not sure where I will be heading to next, but I know SEFS is not the end.
Interested in joining?
Help ensure the best science and engineering underpins government policy across a wide range of areas. Find out more about the Science and Engineering Fast Stream on the official Fast Stream website, including how to apply. Applications close on 26th October.