Presenting the second edition of GSE Bitesize: a collection of upcoming Learning & Development (L&D) opportunities available to our members.
The team have pulled together yet more exciting events, training, workshops, visits and materials available to all members of the GSE profession. Sign up to be a GSE member now so as not to miss out!
If you would like to learn how futures techniques, such as horizon scanning and road-mapping, could help to inform your work and policy making, then sign up for the GSE Futures and Foresight Techniques Training Workshop.
Expand your knowledge and explore gene editing, nuclear fusion and astrobiology through the Royal Society's Discovering Science Series on their YouTube channel.
If you've been inspired by National Mentoring Day to share your wisdom or learn from someone else's, then sign up to meet your match through Mentor Match. And don't forget that our search for GSE Champions and for blog writers still continues.
We have also included a taster of the types of events we are developing for you in the New Year, so watch this space for more details in 2018.
Take a look at our full list of opportunities below, and find links to further information and sign up on this PDF version.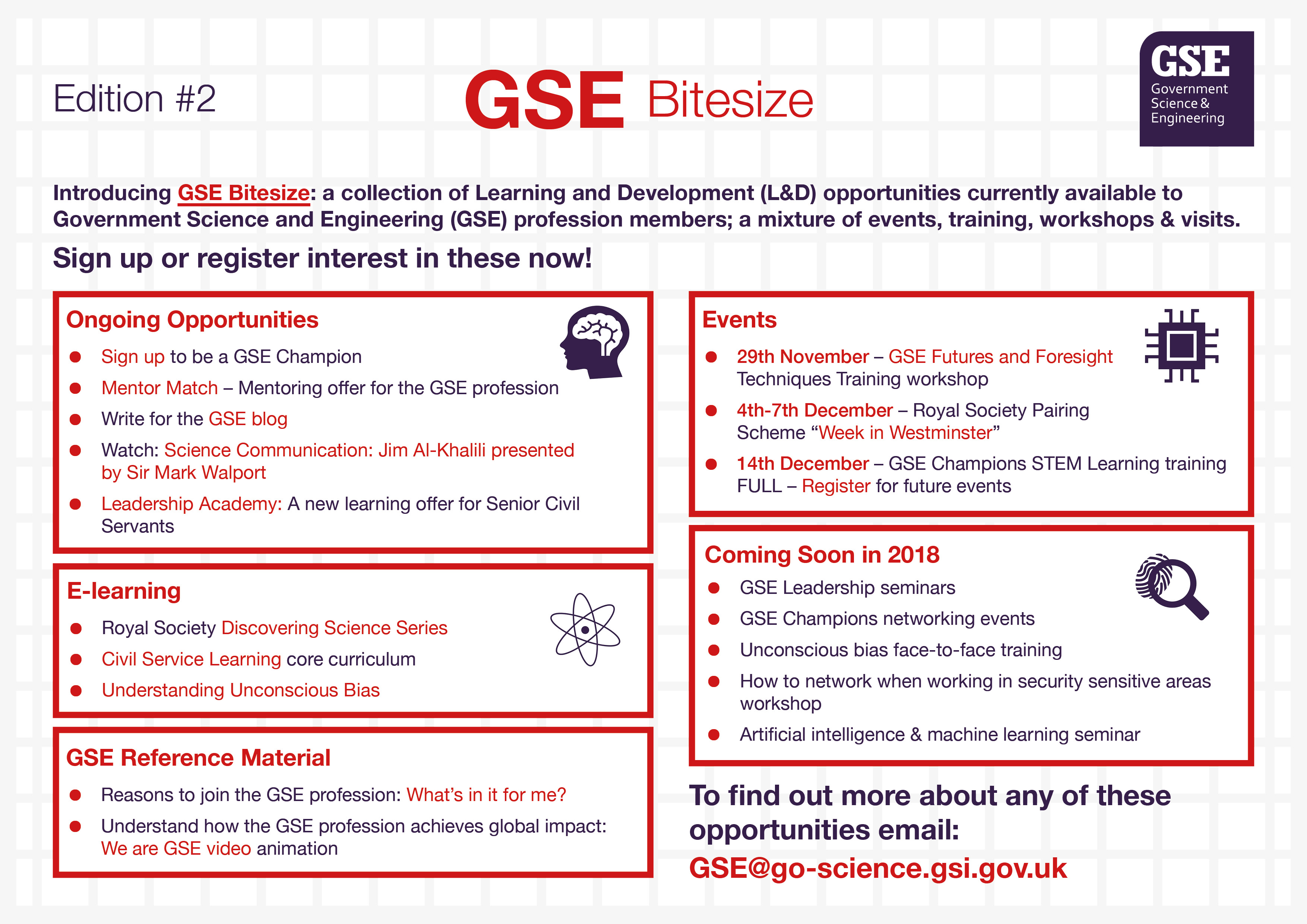 Please get in touch with the GSE team if you require any further information. GSE@go-science.gsi.gov.uk
---
Sign up to the GSE blog to keep up to date with the work of the GSE profession.