This blog post is a collection of vacancies, events and learning and development opportunities for people working in Government Science and Engineering.
Civil Service Live 2018 — Volunteers required, UK-wide

The GSE Team will be running a stand/exhibition space at Civil Service Live events across the country in June and July 2018, and we need volunteers to help run them.
It's a great L&D opportunity: a chance to meet senior civil servants (John Manzoni, Civil Service CEO, came to see us twice!) and civil servants from across the UK who are eager to learn more about what we do. Last year we were inundated with interest from parents keen to understand what STEM careers in government look like, so please sign up to do shifts at any of the following events (all offers are gratefully received, though the dates in bold are in particular need):
Glasgow SECC Thursday 7 June
Birmingham NEC Wednesday 13 June
Blackpool Winter Gardens Wednesday 27 June
Cardiff City Hall Thursday 5 July
Newcastle St James's Park Thursday 12 July
London QEII Tuesday 17 and Wednesday 18 July
Please contact the GSE team at GSE@go-science.gsi.gov.uk if you're able to volunteer.
GSE Unconscious Bias Training — 30 April, London

The Government Office for Science's Diversity and Inclusion team are running a training session about unconscious bias for GSE members on Monday 30 April.
The session is designed to help you challenge, prevent and remove issues of unconscious bias in your workplace. The learning outcomes are for you to explain how unconscious bias affects individual judgement, challenge your own prejudices, and have the confidence to challenge your colleagues' behaviours.
The event will take place on 30 April from 13:30 - 17:00 in the BEIS Conference Centre, 1 Victoria Street, London. Please contact gse@go-science.gsi.gov.uk to take part.
Share Your GSE Career Story
Are you a governm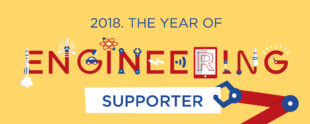 ent scientist or engineer with an interesting career story or journey?
We are looking for volunteers at all levels across the GSE profession to share their career stories and journeys with us. We are hoping to bring these inspiring stories to life at Civil Service Live in summer 2018 where we will be participating in several panel discussions on "Career development and pathways across the professions."
We are also planning to produce a mixture of short video interviews and blogs that showcase the modern face of engineering to support the Year of Engineering 2018, which could feature on our ever-popular GSE blog and YouTube channel. Areas we are interested in covering include:
Diversity and Inclusion, and what it means to you.
Your current role as a government scientist or engineer and how it makes a difference.
If you have an engineering background or you are currently in an engineering role in government.
If you have had an interesting career path and would like to share your career journey. We are looking for examples in specialist, deep specialist, policy and generalist areas.
Your contribution can take a variety of forms, from a short paragraph to a blog post to an on-camera interview — it's up to you! For now, we are just looking for expressions of interest, so please put your name forward by contacting gse@go-science.gsi.gov.uk and we will be in touch.
Independent Panel Members for GSE
We are always looking for GSE members willing to be independent interview panel members on recruitment selection panels.  We receive regular requests from departments asking for volunteers (at all grades) from across the GSE profession to help with interviews for a range of government science and engineering roles, and therefore are compling a list of willing volunteers.
Please get in contact with the GSE team if interested: GSE@go-science.gsi.gov.uk.
NOTE – We advise that individuals complete the Unconscious Bias e-learning available on Civil Service Learning in addition to any other training recommended by your department prior to participating in an interview panel.
Deputy Head of Geography roles available — Closing date: 14 May 2018
The first cross-Government Head of Geography was recruited in January to grow and professionalise the geography profession within GSE. We are now looking for six Deputy Heads of Geography to each implement a work package that supports GSE members by putting geography at the heart of policy design and delivery.
Each Deputy Head of Geography will lead on a specific work package:
Strategy, Governance and Networks.
Our offer and growing the profession within government.
Raising profile and embedding geography in policy making cycle.
Professional standards — guidance and tools.
Professional standards — GSE members (inc. chartership).
Professional outreach, diversity & inclusion, and external recruitment.
Please see further details on the role — applicants should fill out Annex B and send to david.wood1@justice.gov.uk by Monday 14 May 2018. Civil, crown or public servant geographers are eligible to apply.
Learning Academy — Statistics Training
For GSE members interested in brushing up on their statistics, the Learning Academy offers training to help people modernise and refresh their skills.
Check out this page for a series of virtual learning and webinar training sessions about statistical and spatial analysis, including some specifically for geography.
Centenary of Women's Suffrage — Get involved

2018 is the celebration of the centenary of women's suffrage in the UK, and GSE are proud to support the campaign. As part of the celebrations, institutions around the country can volunteer to host the flag for part of the year, as part of the Suffrage Flag Relay. If you would like your institution to host the flag, please get in contact with us.
You can get involved in events near you — listed on the official website — and there is also £1.5 million available for local and community groups across England to run centenary events, which you can apply for here.
Do you have an opportunity to share?
If you would like to publicise an opportunity in the next GSE Opportunities blog post, please send a summary of no more than 100 words with contact details or a link and a closing date to: gse@go-science.gsi.gov.uk