Science at the heart of government
The importance of science and engineering in all government work has never been clearer,and it has been a commitment of mine since I started as GCSA, to bring more scientists and engineers in government at all levels and across the breadth of roles available to civil servants.  
The Fast Stream is the flagship Civil Service graduate programme and is crucial in ensuring that we are getting talented individuals including scientists and engineers across government. Last year, a fifth of Fast Streamers across all schemes had a STEM background, and I hope we can get even more this year.  
The 
offer to you
As GCSA and Head of the GSE Profession I have invested a lot in growing the Science and Engineering Fast Stream (SEFS), by engaging with and supporting the development of individuals while on the scheme and hearing first-hand what works and what needs improving. 
The Fast Stream offers a fantastic opportunity to develop your leadership skills as well as drawing on your science and engineering skills to shape how government approaches policy making with analysis and evidence-based thinking.  
One for the great strengths of the scheme is the opportunity to take up a range of placements across government. This gives Fast Streamers a rich and varied understanding of how government policy works in different contexts. This might include a secondment to one of many exciting organisations or professional bodies that shape how science is used in the UK or abroad.  
A key priority for me has been to improve the learning and development package for SEFS which now includes regular seminars to meet and discuss science, policy and departmental goals with every Chief Scientific Adviser in government. There are also opportunities to visit some world leading science infrastructure. For example, recently SEFSers visited CERN, the European Centre for Nuclear Research in Geneva, Switzerland to gain an insight into the UK international research work and global collaboration.   
I am also personally committed to supporting Fast Streamers on the scheme. During the past year, I have thoroughly enjoyed meeting those who have had the opportunity to shadow me as GCSA, giving me the chance to listen and take on board their feedback on their roles and the scheme.  
Marie-Louise, a final year 
SEFSer
, shares her experienc
es
"I went straight in the deep end with the (no sea-faring pun intended) with my first year spent at a Naval Base for a first-hand introduction to the operational side of UK Government. A lot of my job was to assist with the project management of engineering and infrastructure projects and it surprised me initially how little 'real' science I was doing, more often acting as a science and engineering sympathiser than an adviser. Of course, coming straight out of a physics & astronomy degree the contrast in technical content was always going to be stark.   
On secondment, I was also surrounded by enormous feats of engineering, this time the UK's National Synchrotron Facility and the ISIS Neutron and Muon source located at the STFC's Rutherford Appleton Laboratory in Oxfordshire. Six months working there, just outside Government at a research council, gave me incredible insight into the kind of world-class scientific capability the UK offers to researchers and industry. After 18 months on the Fast Stream, I came to Whitehall, first with six months in DExEU and now in the Government Office for Science, where I have the privilege of working with the GCSA to improve Science Capability across every government department. I'm convinced that my regional postings have made me more resilient and given me a healthy awareness of the Civil Service's huge footprint outside of the central departments in London, which helps keep you grounded when working in Whitehall; I can't recommend spending some time working in a regional posting enough - in my opinion, the more remote, the better."  
Top tips: Yes, the application process is long and the assessment centre is a challenge, but don't give up no matter how badly you think it is going!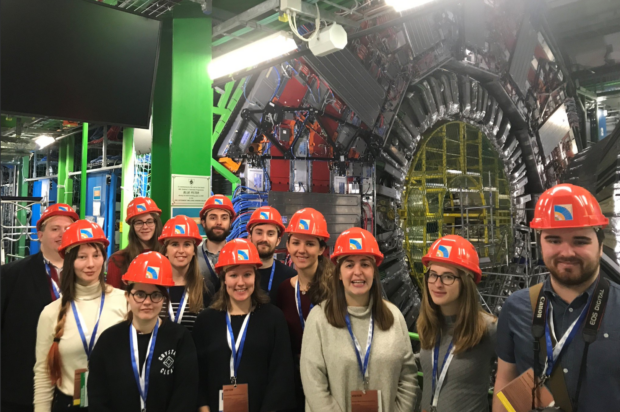 Applications close
 at 12 noon on 24 October
Whether you are a recent graduate or are mid-career looking for a new challenge, if you are looking to apply your science & engineering knowledge to real policy questions, then the Fast Stream is for you. It is incredibly important to me to bring more diversity to the SEFS and so this year we have changed the application process to ensure increased fairness and reduced selection biases and for the first time, post-graduate qualifications are optional for those with chartered accreditations.   
Applications are open now on the Fast Stream website. You can find more examples of the types of work you could get involved in as a SEFS on the GSE blog. You can also watch this Facebook Live panel interview, with two current SEFSers for answers to frequently asked questions.  
Further information on the Civil Service Fast Stream website.  
---
Sign up to the GSE blog to receive an email when a new blog is published and keep up to date with the work of the GSE profession.