The latest of our blogs celebrating International Women's Day and British Science Week, we hear from Roulin Khondoker, a GSE Champion in Defra, on her passion for encouraging science & engineering engagement.
When I signed up as a GSE Champion last year, I really connected with the vision and mission of GSE; To be an ambassador for GSE in my department, to have access to learning and development opportunities, and to have a platform where my voice as a government scientist could be heard beyond the office tea point.
The role has certainly lived up to that; I've worked to raise the profile of science and engineering within the policy cycle, I am a member of a GSE Strategy Working Group, and I've participated in a number of events. This might sound like I've got a second job but by being a part of a team of Champions in Defra, we've been sharing the load; the more we are, the less the work.
Stepping outside the office
The most interesting experiences have been those that take me outside the office, (mentally and physically), talking to others about science and sharing my experiences.
Last October, I volunteered at New Scientist Live, and it was fantastic! There was a range of science and engineering representatives; Shell had a workshop to build fuel and race your own race car, you could chisel out fossils from your own rock sample, and Unilever were presenting their goal to achieve 100% recyclable packaging.
Although there were no exploding volcanoes at the Science Council stand, we had case studies of scientists and technicians in the UK and a quiz to get passers-by to think about just how many aspects of life science plays a part in, which of course is pretty much every thing!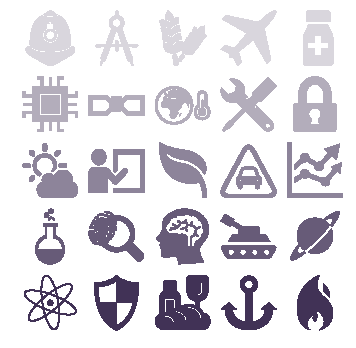 I spoke with both school children & post-grads who were at a cross roads for their next steps. I shared my experiences working in the private and public sectors and opened visitor's eyes to working as a government scientist. All the volunteers represented different fields in science but all brought the opportunity for visitors to speak to real scientists and engineers and a chance to challenge perceptions. I would have loved to visit something like this when I was growing up.
Equipped to share experiences
I enjoyed my stint at New Scientist Live so much that I jumped at the opportunity a couple of months later to attend GSE training to be a STEM Ambassador. It was refreshingly practical. We learnt what it means to be a STEM Ambassador and we were encouraged to register for upcoming activities to volunteer at straight away. I particularly enjoyed the example school workshop that involved building parachutes to safely land precious chocolate cargo.
The GSE team will be running more of this training soon as part of their ambition to encourage GSE members to sign up as STEM ambassadors, so get in touch if interested.
We were reminded of barriers that the STEM world still has at enticing young people, especially girls to engage in the subjects at school-level, and remain invested at higher education and employment.
We were also reminded that we often as adults give judgement of others based on stereotypes, and it is important to step outside the boxes that have been painted around us to understand how best to educate others and ourselves.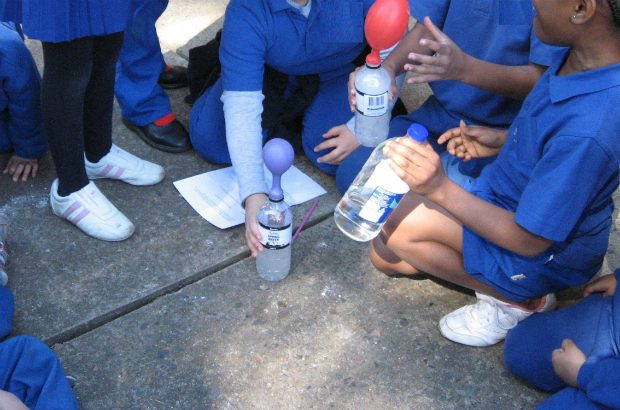 Benefits of outreach
The take home message was that as a STEM Ambassadors, we are a doorway for young people to see what a STEM person, education, and career actually looks like. It is about sharing real experiences (good and bad) so that young people can see for themselves how they can get involved in science and engineering, irrespective of their background and perhaps even make a difference to society.
Being a GSE Champion has given me the opportunity to enrich other people's lives as a representative for science and engineering in the Civil Service, as well as broadening my own horizons and training in my science career.
I thoroughly look forward to future events and I would highly recommend others to sign up as a GSE Champion and to get involved in upcoming events.
---
You can read more case studies of women who work in government science from the Animal and Plant Health Agency and the Environment Agency.
Feature image courtesy of Grace_Kat.