Sir Mark Walport, welcomes new departments to the GSE Profession Board, provides a progress update on the Strategy and makes an important announcement about his future as the Head of the Government Science & Engineering profession.
5 months on
In my last blog, I promised to provide a progress update on the GSE Strategy; our blueprint to transform the profession in 5 years.
5 months on from the publication of the  Strategy; eyes are firmly on the GSE Profession Board and the departmental Heads of Science and Engineering Profession (HoSEP) to press on with implementation.
Welcoming new expertise
At the board meeting last week, I was delighted to welcome new board members from the Cabinet Office, National Physical Laboratory (NPL), Medicines and Healthcare products Regulatory Authority (MHRA) and representatives from Welsh and Scottish governments.  This proves that departments value their scientists and engineers and continue to take their professional interests seriously.
As an inclusive profession; we recognise the valuable contribution that geography makes to analysis, delivery and policy formulation in the public sector.  And so, I am delighted to announce that the Central Government in Geography Group, supported by the Royal Geographical Society (RGS) will be seeking a pan-government Head of Geography, who will operate under the umbrella of GSE.
Going for Gold
The GSE profession needs to do more to reverse the trends for diversity and inclusion, particularly in the gender equality and Black, Asian, and minority ethnic (BAME) areas.
The Met Office have been working to improve gender equality; bidding for a silver award for Athena Swan.  The Health and Safety Executive (HSE) are forging ahead with their plans to become a Level 2 Disability Confident employer by December 2017. They recently invited Paralympic Champion: Hannah Cockcroft (MBE) to give a presentation at their launch event, eager to inspire their workforce.  "EQUAL" their staff network will be acting as a "critical friend", to support and challenge the organisation on this journey.
We should perhaps be following in the footsteps of Hannah Cockcroft and Team GB; aiming to be the best in the field, with an ambition to achieve a Gold Award for Athena Swan.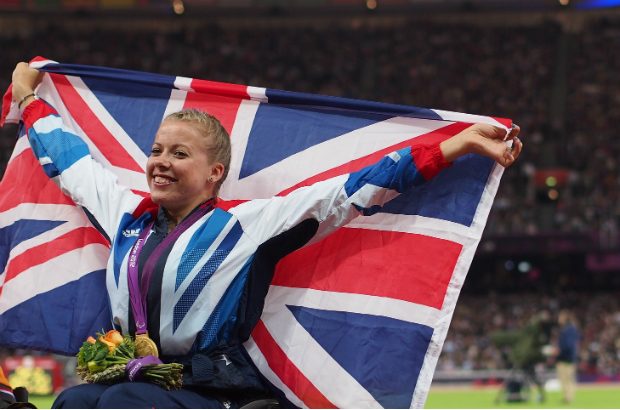 Making HoSEPs official
I recently wrote to Chief Executives and Permanent Secretaries to formalise the HoSEP role.  In the past, it has been undertaken voluntarily, in addition to existing duties.  If we are committed to transform GSE through the delivery of this strategy, this role can no longer be voluntary.  I am pleased to report that I have had a positive response from everyone to my letter.
The last hurdle
Later this year, I will take up the position of Chief Executive of UK Research and Innovation (UKRI) full time. While I am still the Government Chief Scientific Adviser (GCSA), I will continue as the Head of Profession.
With such overwhelming support in Whitehall and across the wider science and engineering communities for our strategy, I believe that we have reached a critical juncture - it is make or break time for GSE.  Over the next few months, I will continue to challenge departments to take an active interest in their scientists and engineers and to encourage GSE members to achieve the aspirations that we set out in the Strategy.
However, it is the GSE Profession Board and the departmental GSE networks that will need to continue to champion the profession.  Their energy and enthusiasm will ultimately decide if we make it past the finishing line.
---
Sign up to the GSE blog to stay up to date with the latest opportunities.