Helen Roberts has been a government scientist since 2017 and currently works at the Animal and Plant Health Agency (APHA). She tells us about her experience of participating in the Royal Society Pairing Scheme, which the GSE profession sponsors.
Do you work in a policy role? Are you interested in expanding your network and building relationships with UK academic research scientists? Then the Royal Society Pairing Scheme is for you.
The scheme matches Civil Servant policy makers and parliamentarians with academic research scientists, to share knowledge and gain an insight into each other's worlds.
Linking up
During my Civil Service career, I have been aware of the work the Royal Society does in promoting public understanding of science, so this scheme appealed to me as an opportunity to improve academic understanding of government and vice versa.
The programme starts each year with a "Week in Westminster", and in addition to job shadowing, there are sessions and workshops in order for both the scientists and Civil Servants to learn more about the processes of parliament, government and science research. The GSE profession leads a day of workshops during the week, with the aim of sharing how scientists and policy makers can work together in the future to ensure that government is empowered by the best scientific advice.
I was paired with Dr Kyriaki Giorgakoudi from City University, London, for the November 2017 cohort and we spent a fruitful few days together at the APHA (Defra) office in Millbank, where she shadowed me. She was exposed to our Veterinary Risk Group meeting and the Public Health England-led Human and Animal Infections and Risk Surveillance group, as well as watching me teach a group of Cambridge University veterinary students on animal disease outbreaks.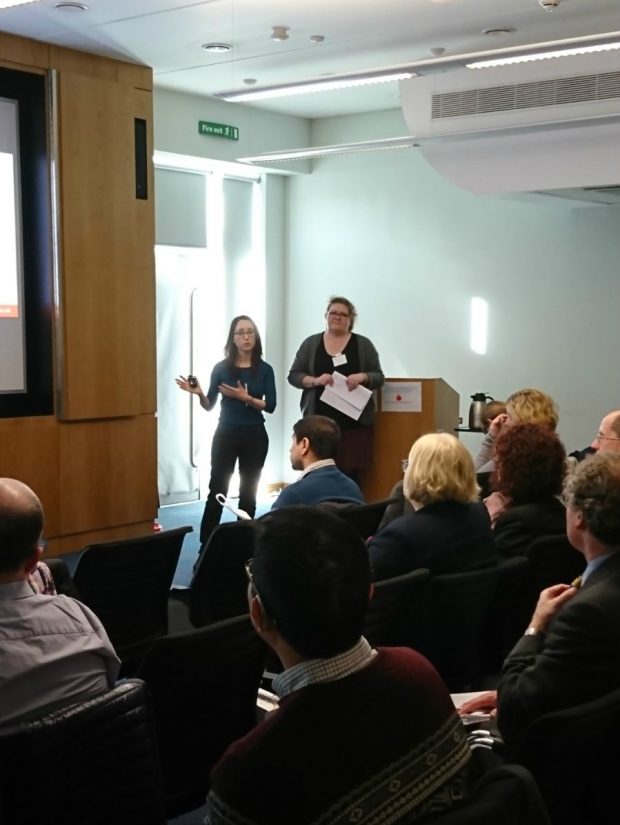 A clear aim of the programme is for Civil Servants to establish direct links with practising research scientists and external science organisations in the longer term, and I look forward to my reciprocal visit, to shadow Kyriaki at her lab at City University, London, soon.
An opportunity gained
The pairing scheme really came into its own when Kyriaki came back to present at APHA's modelling conference earlier this year. The event focused on 'Using models to evaluate policies and intervention strategies'. Invited speakers from the academic community as well as "in house" modellers presented their work to an audience of policy makers and scientists. Kyriaki's work fitted into the planned schedule of sessions perfectly and so she kindly agreed to present her work on economic modelling for evaluating vaccination strategies against Group B Streptococcus (GBS), to a wide Defra audience.
Apply now
Civil Servant applications for the 2018 scheme are now open and close 13 July 2018. If you are interested in expanding your network, and improving your understanding of how the research community can support you in your day-to-day work, then why not apply via the Royal Society's website!
Sir Venki Ramakrishnan, president of the Royal Society, shares more on the benefits to be gained by policy maker and GSE member participation, in this blog post.
---
Sign up to the GSE blog to receive an email when a new blog is published and keep up to date with the work of the GSE profession.