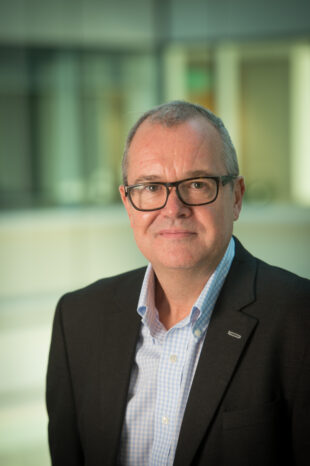 Last week I chaired my second GSE Profession Board and secured two clear commitments for the year ahead that will help us drive real-world impact for members of the profession: Concentrating our efforts on delivering the 'top three' from our GSE profession Strategy, and overhauling our profession's skills framework.
I want the future science and engineering stars of government to shine, and I will make that future a reality. I challenged the Heads of Science and Engineering Profession (HoSEPs) at the Board to set out a clear focus over the next 12 months that reflected a collective view of what GSE profession members see as immediate priorities.
Our GSE Strategy is comprehensive, but three key themes stood out as offers I want to quickly pin outcomes to, so that members of the profession will soon have a competitive range of services and products that reflect their needs.
Building pride
Firstly, I want to build pride in each member's status as a GSE professional. In June, I wrote about my commitment to Diversity and Inclusion (D&I) across the GSE profession, and each member's unique specialist knowledge and skills are part of that diversity that I will champion. I want to ensure the whole of government utilises the expertise that our members have to offer and its relevance to everything government does: from policy-making and operational decisions, through to driving and building our scientific evidence base.
This is a subject I advocate for across government, beyond the profession alone: A modern Civil Service is a scientific one. In turn, it's important to me that each member feels fully part of the government family; and that they recognize and value the skills and knowledge they bring to the public sector, feeling able to put them to effective use.
Recognising excellence
Secondly, it's crucial to me that members of the GSE profession are appropriately recognised for what they offer so that we attract and keep the right people, particularly in posts where there are currently critical skills gaps across government. So, I'll be looking beyond government lines at how external organisations attract and retain high caliber scientists and engineers, so that we can compete accordingly.
I will also ensure that GSE profession members are recognised appropriately in other ways. This year alone, a number of individuals and teams who are part of the GSE profession were short-listed for the prestigious Civil Service Awards; make no mistake that just to reach the short-list stage is a very high bar indeed. I want these individuals and teams to be recognised for the value that their scientific expertise brings, and the importance of what they offer government.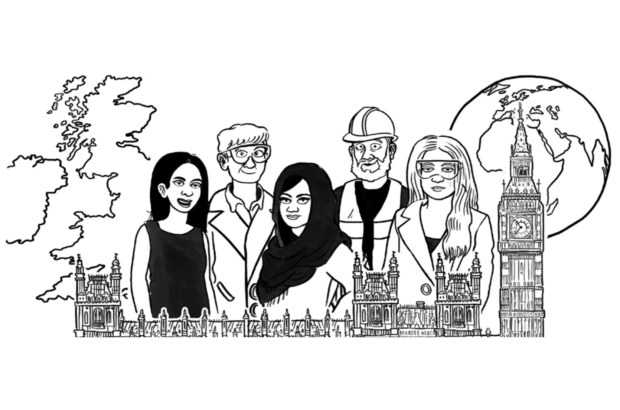 Nuturing talent
My third priority is to nurture the talent, capability and skills of our GSE profession members. This area is particularly vast: we are, after all, a collective spanning a wide array of disciplines! But my focus here will include unique offers in areas such as apprenticeships and career pathways; ensuring that we provide a clear and tailored offer to GSE profession members that hones their core skills and knowledge, and gives them a route through the varied terrain (not to mention seniority levels) of government.
The GSE Fast Stream is another important feature in this priority area. I invited existing Fast Streamers that attended the GSE Profession Board last week to offer their thoughts on the scheme. We will set out a clearer learning and development offer for all GSE Fast Streamers, clearly linked to career pathways. Applications for the 2019 Fast Stream intake have just closed, but I will work with government departments to increase the number of places we offer in coming years.
Support for mentoring
I should also mention my commitment to promote and facilitate on-the-job personal development schemes such as mentoring and coaching. Both add value in different ways, with the former focused on the mentee's own goals and aspirations, and the latter on the work goals of the individual being coached. I can speak from personal experience as a scientist of the benefits these bring.
I still have a mentor from my time as a medical student, and in my last role I found that having a coach really forced me to think about what I wanted to do, and more importantly, how I should do it. One caveat – my mentor who is well into his 70s still thinks I am a student!
Finally, I want the above priorities to be underpinned by an effective GSE Profession framework that sets out what skills the government needs from scientists and engineers. As such, over the coming months my team will redevelop the existing Science and Engineering Professional framework into a clearer and more accessible Science and Engineering Standards model, that GSE professionals can use to align to their individual career pathways.
So those are my commitments to you over the next year! I'd love to hear your thoughts so please do get in touch with me through the GSE Profession team: GSE@go-science.gov.uk
---
Sign up to the GSE blog to receive an email when a new blog is published and keep up to date with the work of the GSE profession.